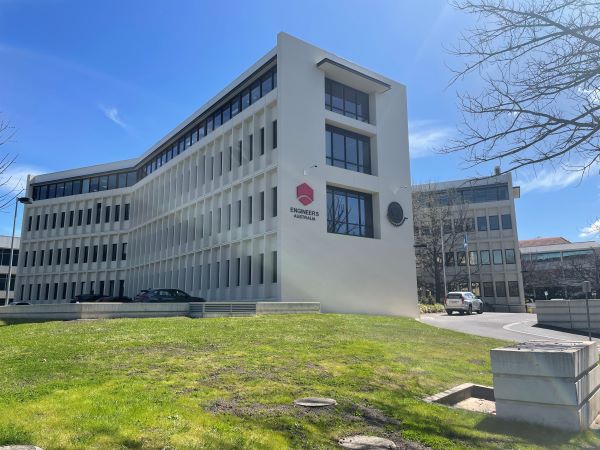 THE PROJECT
Engineering House in Canberra required a repaint to the building facade. The exterior facade is made up of both brick and concrete substrates which incorporate many horizontal elements where water can pool and pond. The requirement was for a high build elastomeric coating system that would be both aesthetically pleasing and provide long term protection to the building.
THE SOLUTION
After conducting a site visit with the contractor, EMER created a detailed project specification, providing a coating system that would offer excellent flexibility and long-term protection of the building facade. Emer-Clad Facade has excellent adhesion to sound acrylic based coatings without the use of a primer and was applied to the building due to its excellent waterproofing properties and high flexibility. 
THE BENEFITS
Emer-Clad Façade is a high build protective and waterproof coating providing protection from water ingress and aggressive environmental elements.
Emer-Clad Façade is a highly flexible coating and can accommodate movement of pre-existing cracks of up to 1mm.
Excellent build properties enable application to both horizontal and vertical surfaces.
Emer-Clad Façade is Dulux tint aligned, providing a total colour solution.